The Sang-Mobile (2006 Altima SE-R)
<![if !vml]>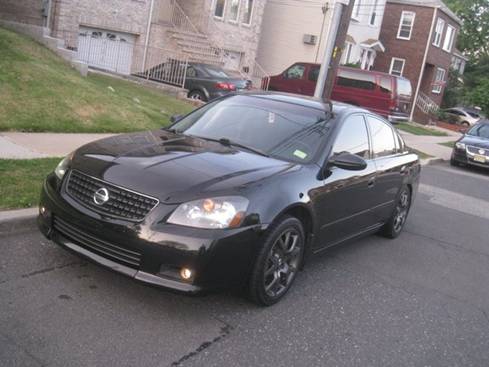 <![endif]><![if !vml]>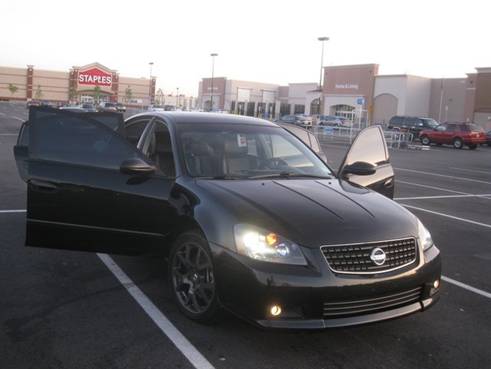 <![endif]>
The Trunk
<![if !vml]>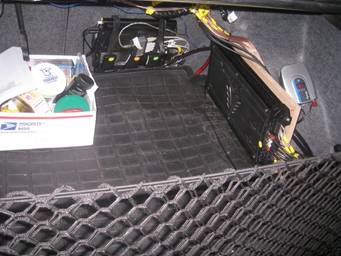 <![endif]><![if !vml]>
<![endif]><![if !vml]>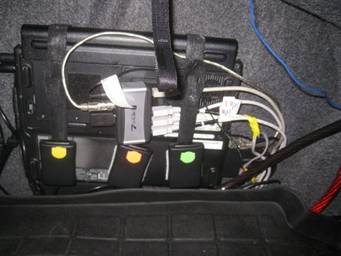 <![endif]>
Initially mounted a 12" subwoofer, but with the soundproof trunk, the subwoofer didn't sound clean in the passenger area. I tried adding more power, but that just ended up hurting my ears (Subs needed to have high gain/volume for the sounds to be audible, but that was very loud). Being an audiophile, I wanted clear sound (including the thumps). I also didn't like the trunk space wasted (with the sub and another amp). So, I ended up using my 6x9s as subs (Alpine SPR-69C). For the highs, I'm using Polk db6501 (front) and Polk db521 (rear).
Computer is mounted behind the right rear back seat. 400 Watt Power Inverter also sits here. Jump Starter (missing from picture) also sits on the right side (behind the nets, where the three cigarette power sources are).
Wheels
<![if !vml]>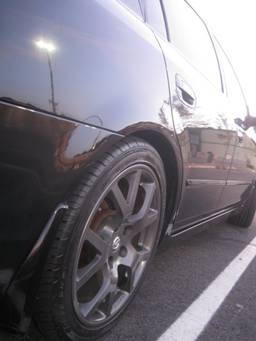 <![endif]><![if !vml]>
<![endif]><![if !vml]>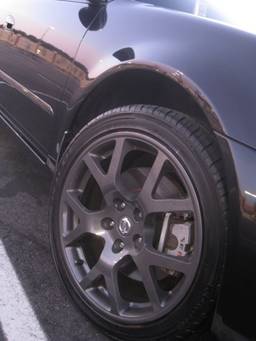 <![endif]><![if !vml]>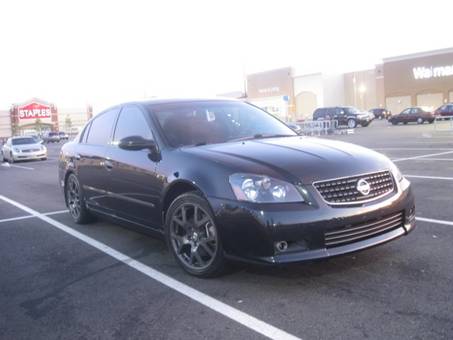 <![endif]>
Repainted in Graphite
Night Shots
<![if !vml]>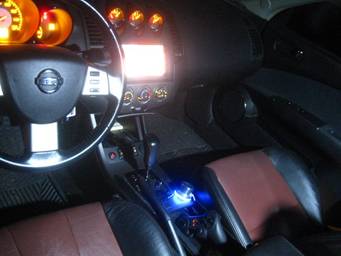 <![endif]><![if !vml]>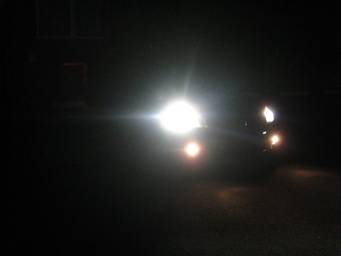 <![endif]><![if !vml]>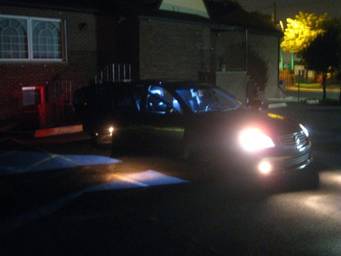 <![endif]>
Interior/Multimedia Controls
<![if !vml]>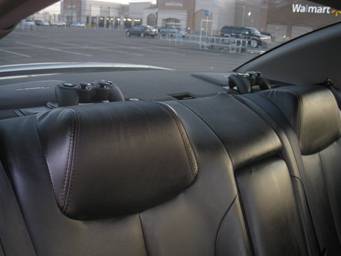 <![endif]><![if !vml]>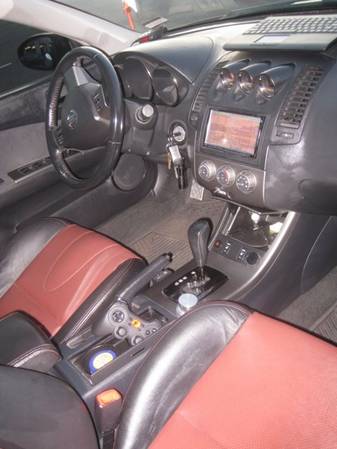 <![endif]><![if !vml]>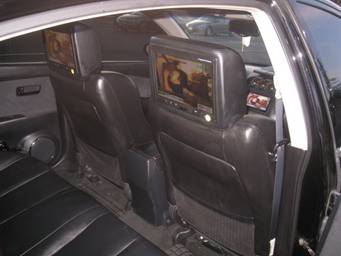 <![endif]>
Using Kenwood DNX8120, the dash monitor doubles as GPS Navigation and as a computer monitor. The computer is generally controlled by the joystick in the front (ability to move the mouse, change music, etc). Two additional controllers are mounted in the back for passengers in the back to control the music/videos. The computer can also be controlled by the keyboard/mouse in front of the dash, and the Griffin knob can also transverse through music and play/pause when needed. 11" screens are behind both front seats.
Rear Screens
<![if !vml]>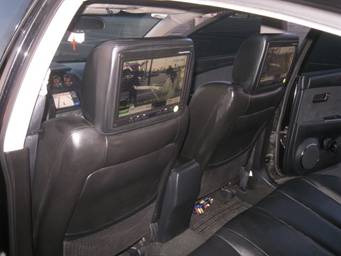 <![endif]><![if !vml]>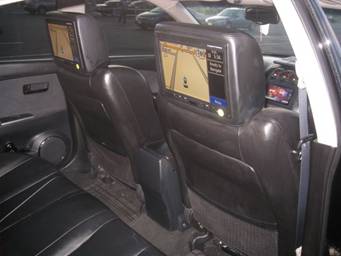 <![endif]><![if !vml]>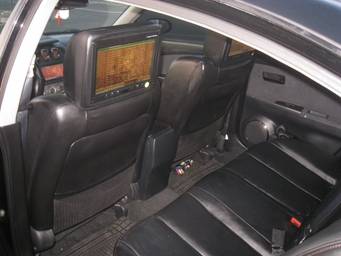 <![endif]><![if !vml]>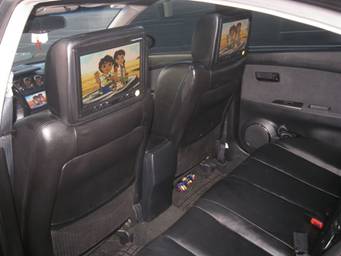 <![endif]>
Rear screen mostly display DVD or PC screens (it can really be anything). Generally, when other younger people sit in the back, they would play the DJ and pick songs for the group. Older people generally just watch the scrolling pictures. But of course, the rear screen is mostly used by the VIP in the family, Go Diego currently being his favorite.
External Connections
<![if !vml]>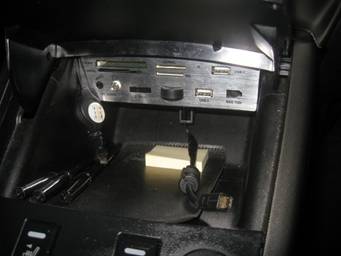 <![endif]><![if !vml]>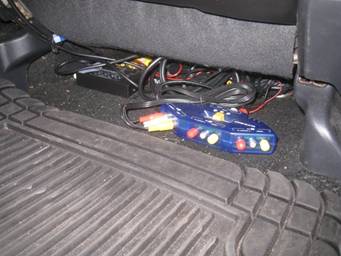 <![endif]><![if !vml]>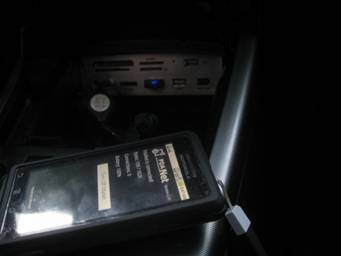 <![endif]><![if !vml]>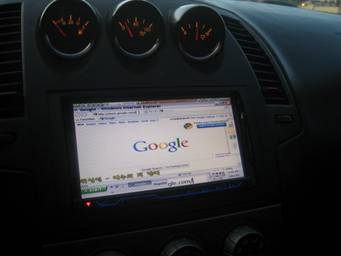 <![endif]>
Inside the center console, there is a card reader (SD, MMC, etc), two USBs to the PC (one currently being used by Bluetooth module). The other USB connection is for the Kenwood head unit (where the unit is able to play MP3/WMA files on any USB stick). There is also a 3.5mm jack, which is used for auxiliary devices such as iPods or phones (Often used when passengers have some good music for the group on their music players).
Below the passenger seat, there is a switchable composite source (three inputs available). Currently, the first jack is to my camcorder wires, so we can watch the video shots while driving (generally after an event). The other slots can always be used for video games or other sources.
Of course, there's a permanent connection to power my Droid. I have two connections for it. One is connected directly to battery so it will charge when car is off (this is useful b/c I can't carry my phone into work due to security, and I may have forgotten to charge my phone over night). The second is connected to the computer so that it can be tethered to provide an Internet connection (the Bluetooth method is also available if desired). Being able to drive while watching something from Youtube is awesome.
Music and Other things
<![if !vml]>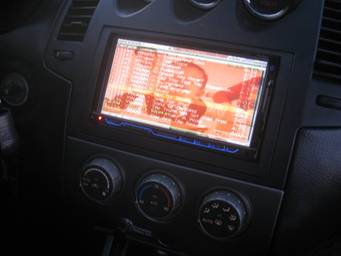 <![endif]><![if !vml]>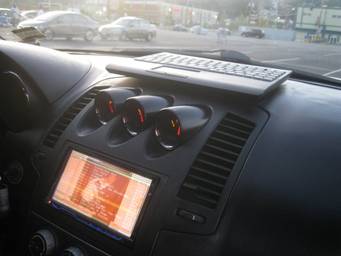 <![endif]><![if !vml]>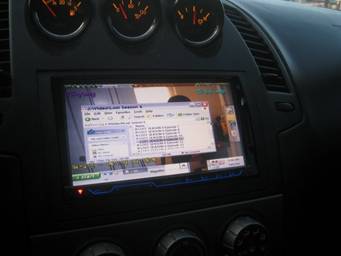 <![endif]>
Music is controlled by Winamp. Music and video are stored in an external hard drive (500gb). Games are also available, but to prevent any need for difficult maneuvers and eye straining (since these are small screens), basic, simple, often mouse-controlled games are installed.
Other Interior Stuff
<![if !vml]>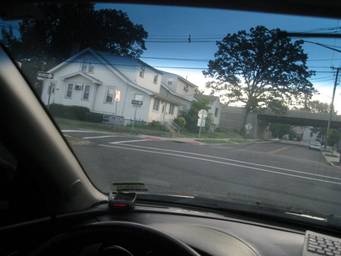 <![endif]><![if !vml]>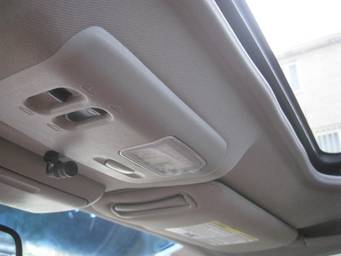 <![endif]><![if !vml]>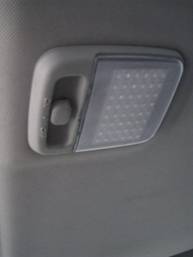 <![endif]><![if !vml]>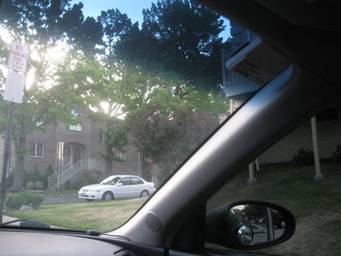 <![endif]>
Radar detector on the driver left (I've been using this for over 8 years – I need an upgrade!), Bluetooth microphone (for phone calls while driving) is located at the center. Map/Dome/Trunk lights are replaced with 24/36/36 super white LEDs respectively. Driver right has the EZ Pass and below is the GPS receiver.
Other Random Pics
<![if !vml]>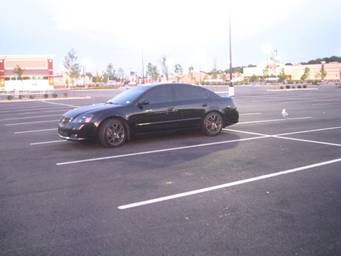 <![endif]><![if !vml]>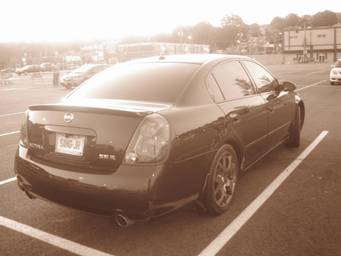 <![endif]><![if !vml]>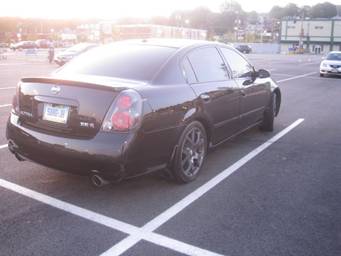 <![endif]><![if !vml]>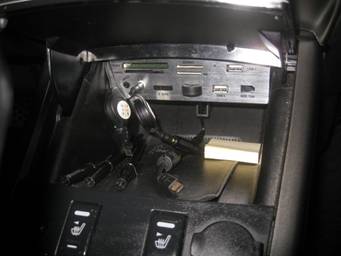 <![endif]><![if !vml]>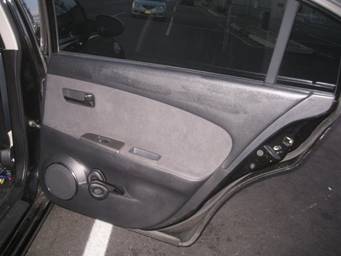 <![endif]><![if !vml]>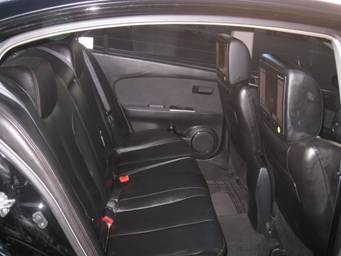 <![endif]><![if !vml]>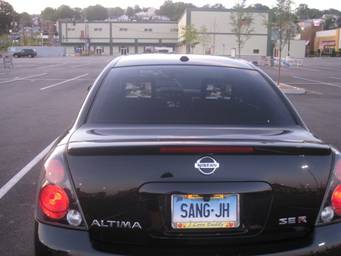 <![endif]><![if !vml]>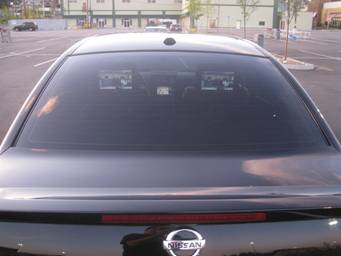 <![endif]><![if !vml]>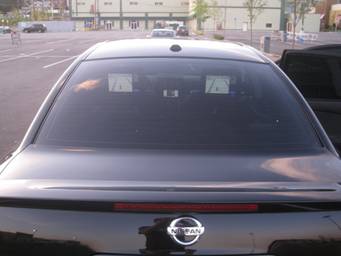 <![endif]><![if !vml]>
<![endif]><![if !vml]>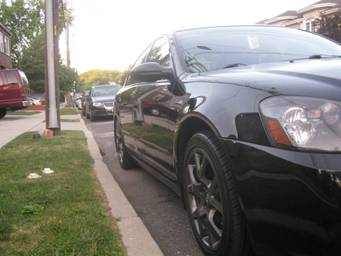 <![endif]><![if !vml]>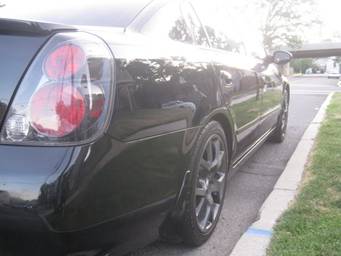 <![endif]><![if !vml]>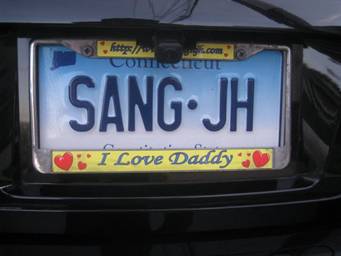 <![endif]><![if !vml]>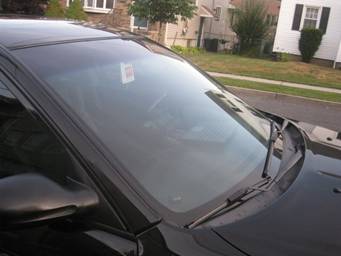 <![endif]>
<![if !vml]>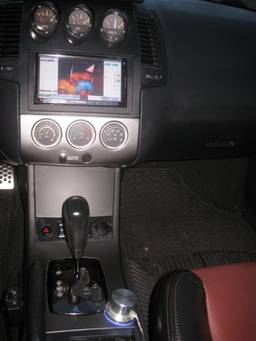 <![endif]><![if !vml]>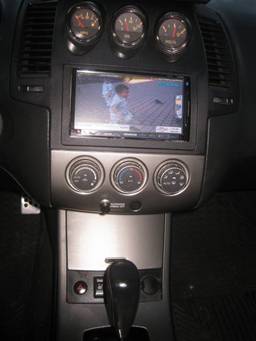 <![endif]><![if !vml]>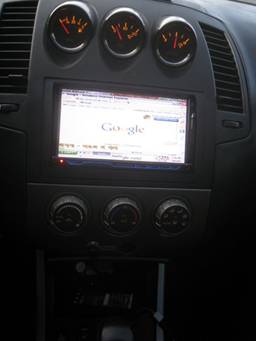 <![endif]><![if !vml]>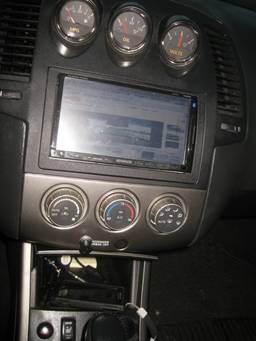 <![endif]><![if !vml]>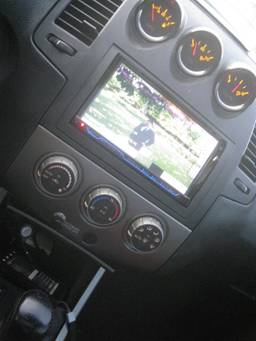 <![endif]>